Nelz has been leading our church with a passion for Jesus and helping people grow. His calling is to develop emotionally healthy disciples that love God and others from a healthy place. This call as led him to complete his Master of Divinity (M.Div), lead churches, co-lead a house church, mentor people one-on-one, and prioritize his relationship with his wife and four kids. His prayer is that you would go beneath the surface of your life to encounter God who is more than enough.
Associate Pastor/Interim Children's Director
One of Esther's greatest joys is to witness people come to the realization of all the wonderful layers of what it means to be a child of God. She went to Bible college and seminary to pursue the work of being in church ministry so that she can be on that journey with people. She has been in some form of pastoral ministry since 2000, ranging from children's pastor to English ministry associate pastor. She has a BA in Bible, obtained an M.Div in 2008, and is now pursuing a Clinical Mental Health licensure. She is originally from Las Vegas and is identified as a Korean-American. She is married to her husband Billy since 2004 and she has two young boys who keep her busy and doing constant loads of muddy laundry. In her free time, she enjoys eating ice cream or heading to her favorite place, the Oregon coast to surf.



Vision and Development /Elder
Jeramy attended Central Bible college in Springfield Missouri and went on to join the Luis Palau Evangelistic Association team of partner evangelists. He started his own Music nonprofit Global Music Evangelism in 2003 and has served on staff at several churches in the Portland/Vancouver area over the last 10 years. He currently produces and plays music while helping TLC with Vision and Development. He also serves as an Elder at TLC. He adores his wife Katie and has two beautiful kids, Finn and Isla.



Nate has spent most of his life in Oregon. He knew at a very young age that he was called to lead worship and is very passionate about people experiencing Jesus through worship. Nate has been a Worship Leader at multiple churches over the last 17 years. He is also pursuing a singer/songwriter career outside of the church.
At my rock bottom, I heard the audible voice of God call to me and was enveloped for a perfect moment with a taste of God's incredible love. I instantly dedicated my life to God and started what will be a lifelong journey in the study of faith, God, and their intersection in this imperfect life. In the work of expanding my knowledge, I have pursued Bible college, a master's in theology, spiritual retreats, and extensive personal study, including personal time spent studying under and conversing with recognized theologians. My theology stretches from a love of the stereotypical "boring" academic material and goes into the mystical as I identify greatly with such people as the Desert Fathers. At the core of my theological endeavors is a desire to make academic level knowledge accessible and fun for all and a drive to work at reuniting the general Church where people otherwise see divides over differences of opinions in their beliefs.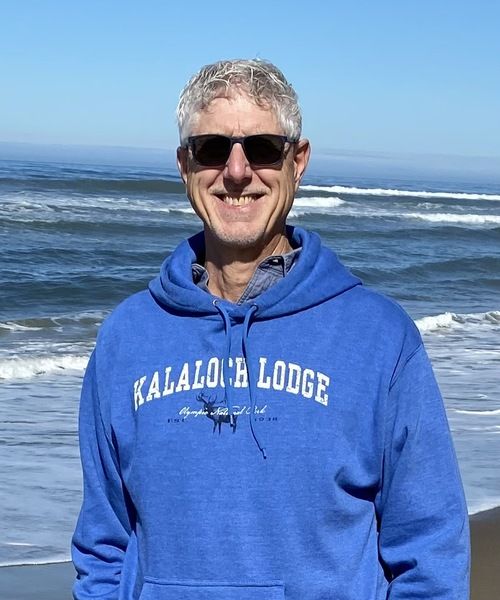 Paul grew up in Washington state and spent his working years in the semiconductor industry as an Electrical Engineer. He has been enjoying retired life since 2018 (and loving every minute of it). The best part of retirement has been spending more time with his wife, Julie and their 8 children and 9 grandchildren. Paul has been attending Transforming Life Church for 31 years and faithfully serving as an Elder since 2007.
Devin grew up in Pleasant Hill, Oregon and has lived in the Portland area since graduating from college 20+ years ago. He works in the financial software industry. He and his wife, Tami, stay busy with their 4 young children. Devin enjoys spending time outdoors, sports, coaching his kid's teams and road trips with his family. He has attended Transforming Life Church since 2012 and has enjoyed the relationships he's built here while growing in God's truth and emotional health.